Aberdeen-based Kathleen Scott has the difficult task of sorting through the mini mountain and moorland classes, being one of the most hotly contested qualifying sections. Showing World finds out more about Kathleen and what she will be looking for…
"I was lucky enough to persuade my parents to buy my first pony when I was six – a Welsh Mountain Pony mare – Madog Dolly," explained Kathleen, who progressed through the ridden equine competition ranks competing in dressage, eventing and showing.
Establishing a Welsh Mountain pony stud came next. Kathleen said: "Having retained my first pony Dolly, the love of Welsh ponies evolved to forming the Bryndefaid Stud in 1981 along with my brother Sandy Anderson. We were lucky enough to purchase Waxwing Herald as our first stallion, full brother to Waxwing Herod who was exported to Australia. The foundation mares of Penllyn Primula and Menai Angharad were added, and they formed our two main breeding lines, the P and A line. In 1991 we were again fortunate to purchase Friars Sprightly from the late Bob Owens who provided a very successful cross to the Herald daughters."
When it comes to breeding, Kathleen and Sandy have strived to breed Welsh Mountain ponies that "are true to type and very much with the ridden market in mind. Although we have not bred huge numbers, we have been successful in breeding ponies that have excelled in the show-ring both in hand and ridden as well as WHP and dressage". Interestingly, one of the most notable successes that the Bryndefaid stud have enjoyed is mini mountain and moorland champion at HOYS, the section Kathleen will be judging next week, as well as best of breed at the London Olympia Horse Show.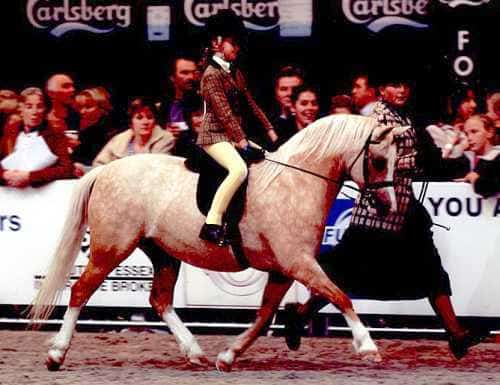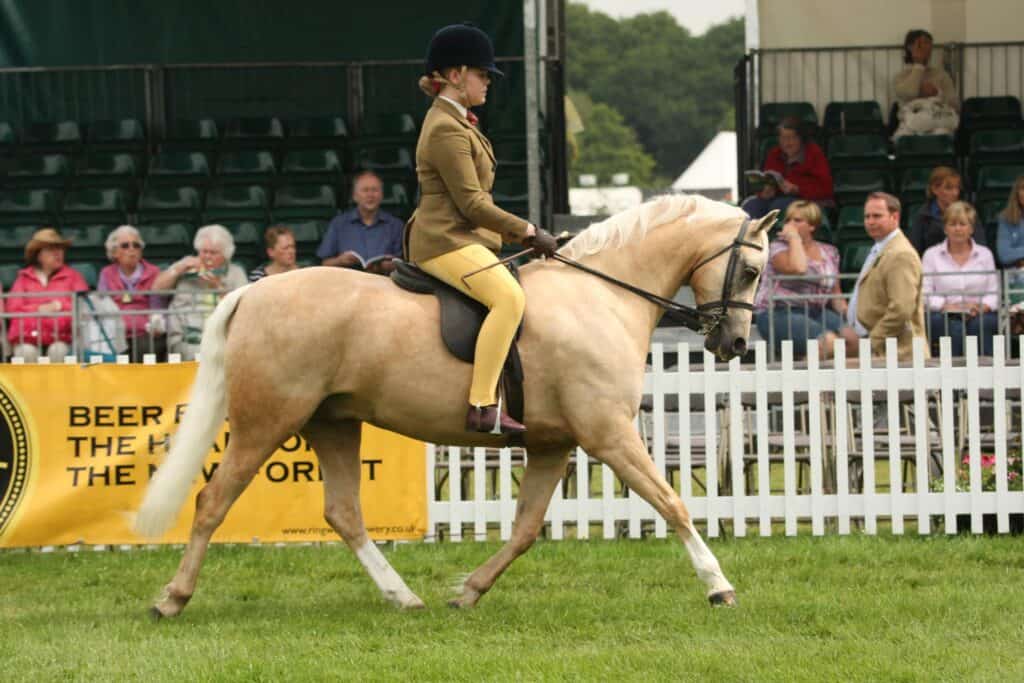 "My daughter, Catherine, competed successfully on a number of our homebred Welsh Mountain ponies and we then purchased the Welsh section B, Cadlanvalley Sandpiper for her as an unbroken three-year-old in 2009. Sandpiper has been extremely successful in the show-ring winning at Horse of the Year Show and winning the overall ridden mountain and moorland championship at Olympia."
Despite a busy job as a Finance Director, Kathleen has not only been able to enjoy ponies at home, but she is also an experienced judge with an enviable CV of prestigious appointments the world over, including in Australia on three occasions. "I have been judging for over thirty years and I am currently a member of the Welsh Pony and Cob Society sections A, B and ridden panels, British Show Pony Society Mountain and Moorland (M&M), Show Pony (SP), Show Hunter(SHP) and Working Hunter (WHP) panels, National Pony Society M&M and M&M WHP plus UKPH, IPS and TSR panels for SP, SHP, M&M and WHP," said Kathleen.
What will Kathleen be looking for?
"I am very honoured to have been invited to judge at this year's Horse of the Year Show and especially to be judging the mini mountain and moorland classes which I love.
"I will be looking for ponies that are true to type with correct conformation and a good walk. I want to see our young jockeys really enjoying the experience, hopefully on well-balanced and mannerly ponies."