Welcome to The Native Pony Magazine!
The Native Pony Magazine is THE magazine for the native enthusiast! Whether you're a breeder, producer or just an avid enthusiast, you'll find something for you.
Pick up a copy of The Native Pony Magazine and you'll find:
A round up of news for each of our native breeds to keep you up to date.
Updates from the breed societies and showing societies running classes for native ponies.
A pony under the spotlight
Show reports covering natives from breed society shows and area shows.
Regular updates from our resident columnists
Interviews and stud visits
Our regular 'Meet the Judge' feature where you can hear from the horse's mouth the likes and dislikes of the people making decisions in the middle of the ring
And a young rider in focus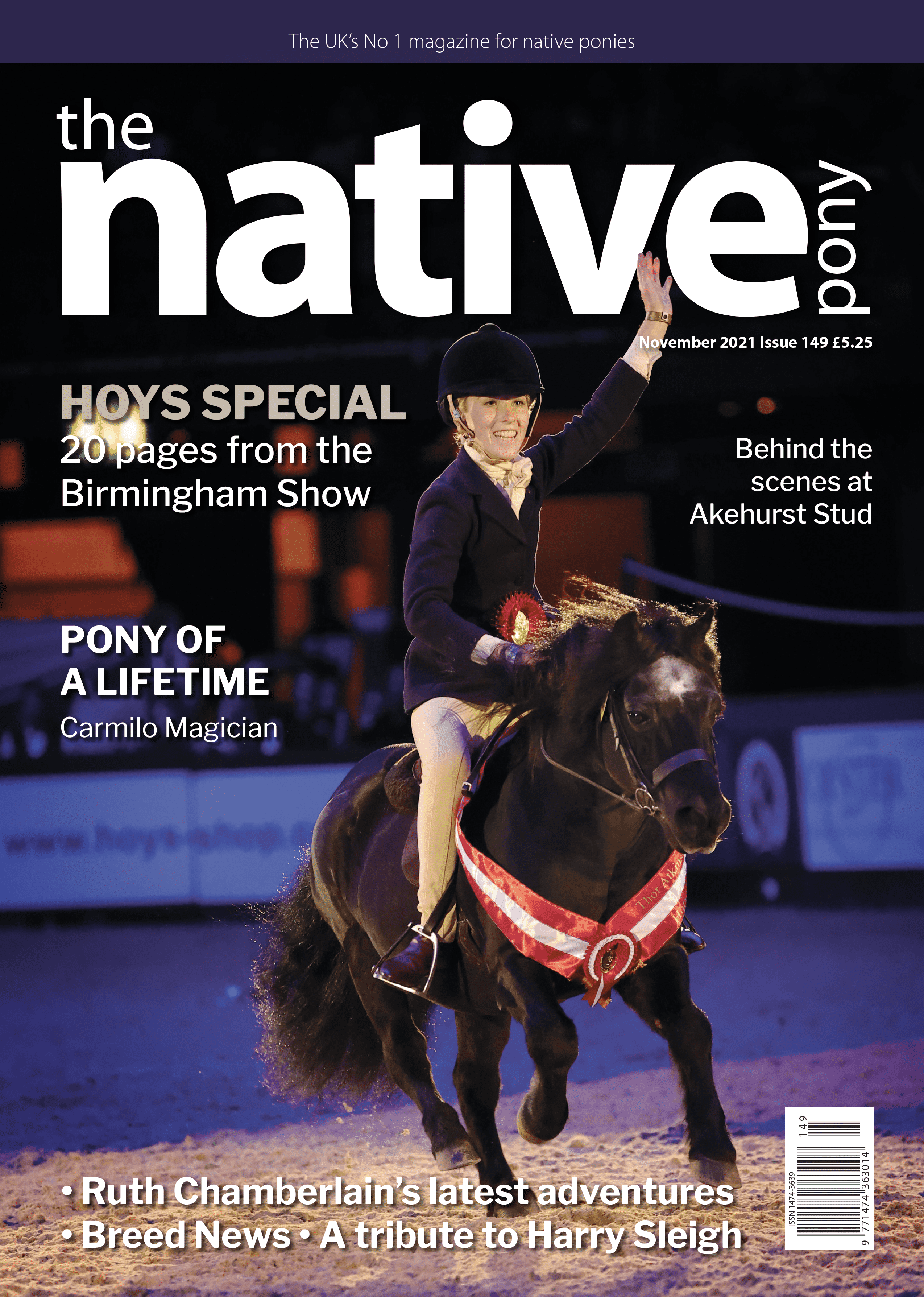 Despite my parents' best efforts, I caught the showing bug in childhood and failed to shake it off. Since then, I have been lucky enough to ride on some fabulous ponies in equally fabulous rings and have immersed myself in the sport. I can honestly say that I love it. However, for me, it's not just about the riding and bagging myself a rosette. I have an insatiable appetite for the characters – both human and four-legged – that make the sport what it is, and the stories behind the magical moments created in the ring. I enjoy writing about them almost as much, so it seems I have found myself in just the right seat for me! I hope that you, the readership, will enjoy reading the stories just as much as I've no doubt that I will enjoy writing them.
– Bethan Simons
Stay up to date with the latest news, results and offers
Join our mailing list and we'll send you information on the latest news from us and our partners, fantastic offers and updates on events, shows and awards.
By subscribing to the Showing World newsletter you confirm that you would like to receive news and updates in accordance with our Privacy Policy. You can unsubscribe at any time.