Welcome to Showing World!
If you're a producer at the top of your game or are aspiring to bag your first ever golden ticket to HOYS or the RIHS, you'll find everything you need to know here at Showing World.
In Showing World you'll find:
Updates from our major showing societies.
Comprehensive show reports from a range of events. That means we'll be covering the major county shows as well as area society shows and grass roots events.
What our columnists have to say from month to month. Follow not only their season, but what they have to say about the latest events and issues as they arise.
Training features. We've roped in the experts to help you. So, whether that's getting the best out of your novice or achieving new heights with an older pony, look out for the guidance they have to offer.
Interviews with new and familiar faces from showing.
A range of features to pique your interest and guide you through the showing calendar.
An up-to-date list of who's got their golden HOYS tickets.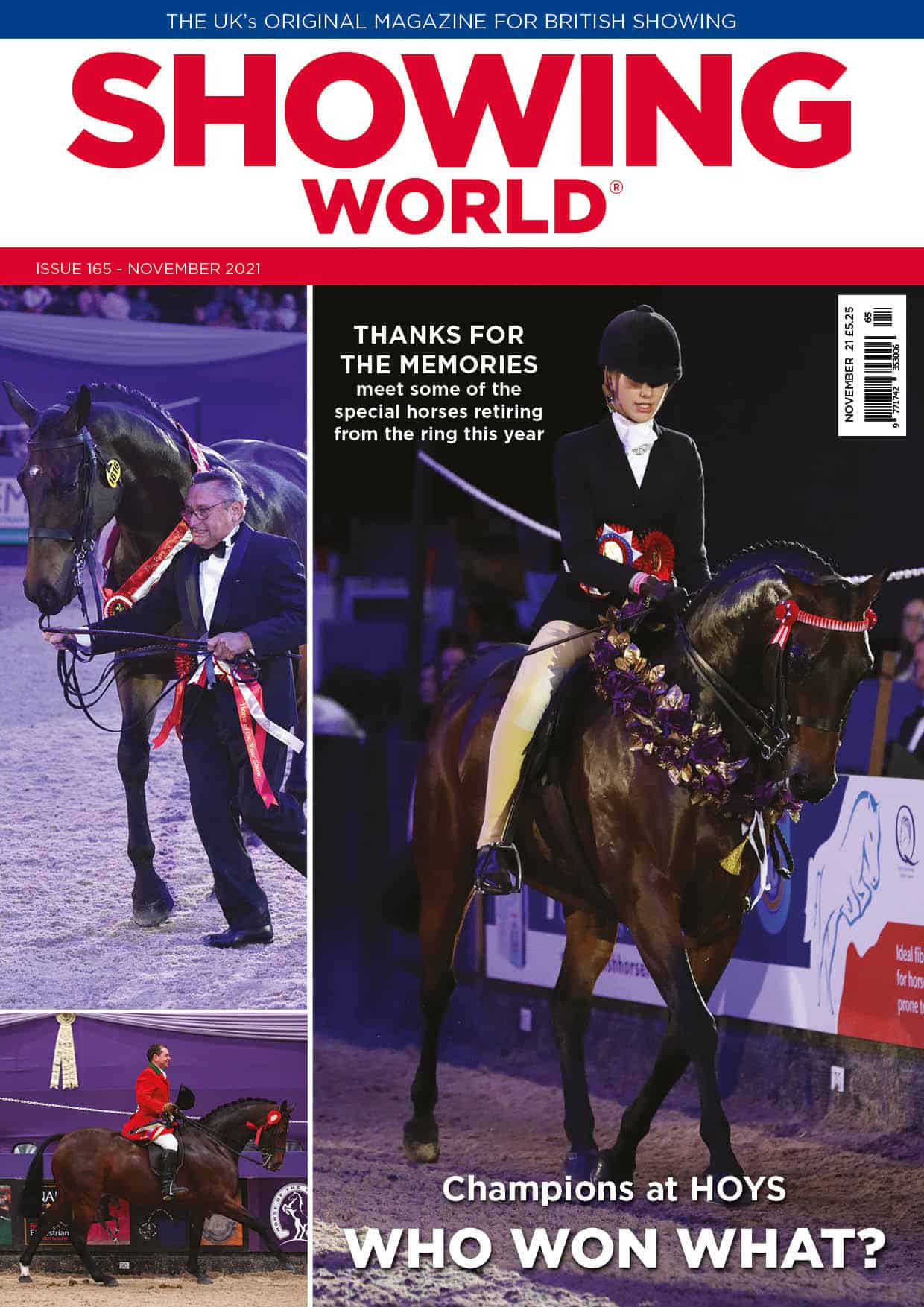 Despite my parents' best efforts, I caught the showing bug in childhood and failed to shake it off. Since then, I have been lucky enough to ride on some fabulous ponies in equally fabulous rings and have immersed myself in the sport. I can honestly say that I love it. However, for me, it's not just about the riding and bagging myself a rosette. I have an insatiable appetite for the characters – both human and four-legged – that make the sport what it is, and the stories behind the magical moments created in the ring. I enjoy writing about them almost as much, so it seems I have found myself in just the right seat for me! I hope that you, the readership, will enjoy reading the stories just as much as I've no doubt that I will enjoy writing them.
– Bethan Simons
Don't miss an issue - Subscribe now
Showing World Magazine is the UK's preferred magazine for British showing and are for people who breed and show horses and ponies.