The Magazine
for NATIVE PONIES
Welcome to The Native Pony
We are the UK's preferred magazine for British native pony enthusiasts, exhibitors, producers and breeders.
The Native Pony Magazine is a full colour A4 glossy magazine for people who admire, breed and compete our native ponies. We produce eight issues a year. We are the UK's original and favourite magazine for native pony enthusiasts with updates from each of the breed societies, news from enthusiasts of each of the breeds and reports from a wide range of competitions.
We offer subscriptions to The Native Pony Magazine both in print format and as a digital download.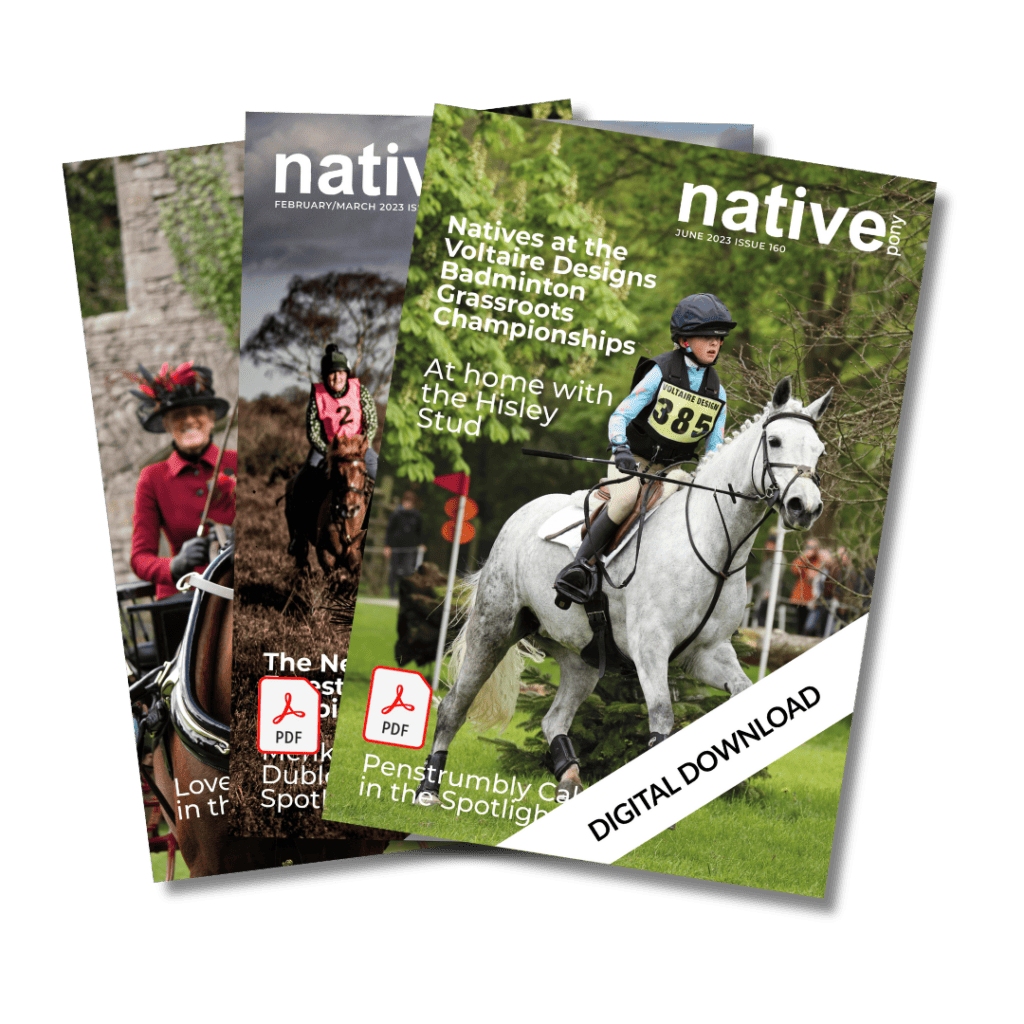 Find out more about The Native Pony.
Stay up to date with the latest news, results and offers
Join our mailing list and we'll send you information on the latest news from us and our partners, fantastic offers and updates on events, shows and awards.
By subscribing to The Native Pony newsletter you confirm that you would like to receive news and updates in accordance with our Privacy Policy. You can unsubscribe at any time.