Despite being just nine years old, Master Austin Davis has already realised what is for many exhibitors a lifetime's achievement when his Welsh section A mare Rookery Rapture qualified for the most prestigious of breeding finals in the showing calendar: the Price Family Supreme In Hand Championship, set to be judged during HOYS.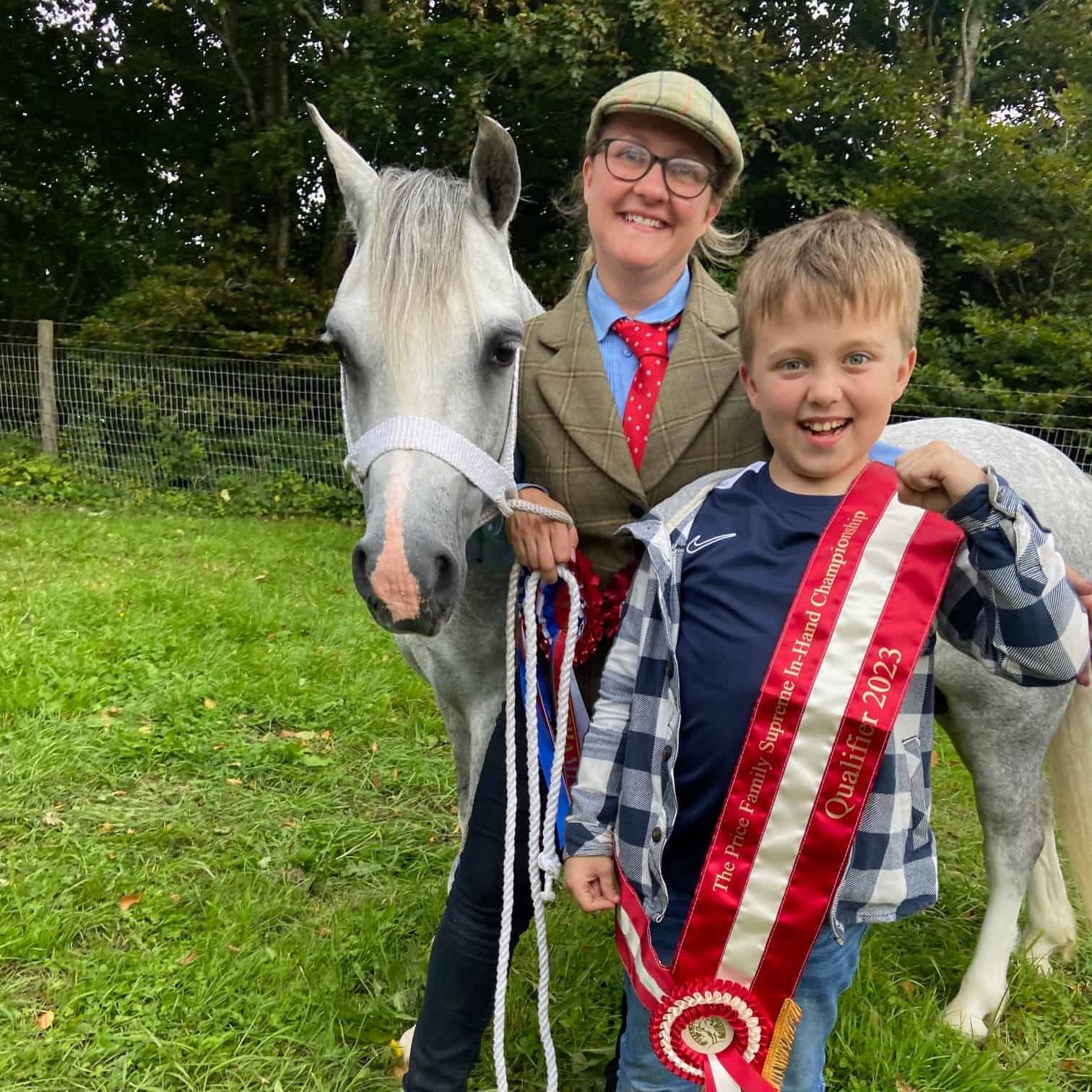 Rapture was bred by Serena Crump, and purchased for Austin by his parents Justin and Heidi Davis of the Popsters Stud when she was a foal. She is out of Wernderris Rachel, and by Olympia Champion Uphill James Fox. The intention was that Austin could begin his own breeding program using his grandfather Jack Davis' famous Parvadean prefix as it has remained largely dormant since Justin's bother Jeremy decided to give up breeding.
Rapture has surpassed all expectations, not only making her own mark in the showring but also successfully breeding prize-winning stock. Last year, her foal Popsters Jigglypuff was the top priced Section A filly foal at the autumn sales making Austin the youngest vendor to top a sales category.
Now eight years old, Rapture was shown at Pembrokeshire County by Mum while Dad handled her foal. They won the first class of the 86-strong Welsh Mountain Pony section, before going on to be judge Helen Myers of the Rosemarche stud's choice as champion.
It was breeder and producer Mark Tamplin of the Griashalls stud that presided over the supreme, and he meticulously cast a keen eye over each of the exhibits forwards. As he is better known for his involvement with Welsh section Bs and riding ponies, general consensus around the ring was that it would be the Llanarth Stud's Welsh section B champion, Llanarth Consort or Mandy Godden's pony breeding champion, Moor Hall Peter Pan that would take the crown. However, Mark found himself drawn to the Welsh section A, stating that "she was conformationally a very correct mare with everything in just the right place; a lovely little mare".
Rapture's success was all the sweeter for Justin and Heidi as it provided the perfect first wedding anniversary gift for the couple, who showed Parvadean Delight to win the then Cuddy Supreme In Hand Championship in 2011, but have never shown one of the family's own at the final. "We are absolutely delighted," said Heidi, "and we can't wait for the final."
In reserve was the striking black section C champion, Glebedale Déjà Vu (Dan) owned by Kitty Bodily and shown by Bryn Jones. The two-year-old commanded the attention of onlookers giving a brilliant account of himself, especially his expressive movement. Kitty and Jill's longstanding friendship with Justin, who has produced ponies for them for many years meant their reserve was bittersweet. Indeed, Dan is sired by a Parvadean stallion: Parvadean Darius, and he is out of Glebedale Delightful. No doubt his day will come.
Make sure you pick up a copy of the September Showing World for a full report from Pembrokeshire County Show.
Photo by Simon Rees