If you've a Pure bred Arabian horse or a Part bred pony headed to HOYS, this is essential reading for you!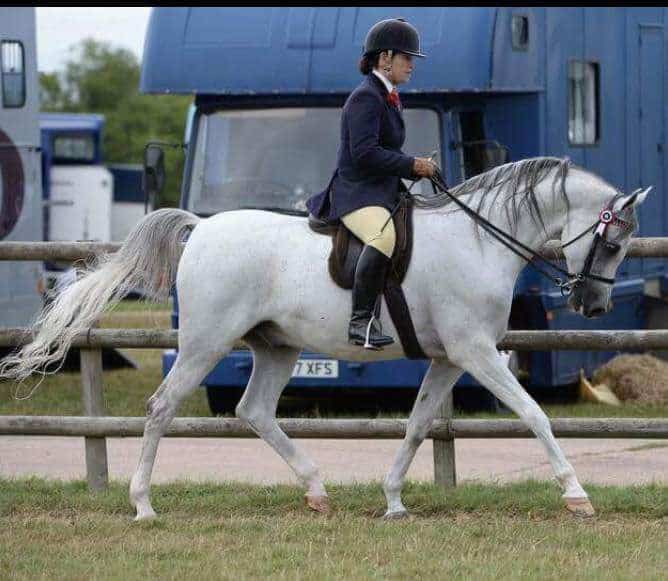 "I was absolutely over the moon to receive my invitation to officiate at this year's HOYS, especially as it was to judge the Pure Bred Arab and the Part Bred Pony," said Penny Hollings.
"I've always been a huge fan of the Arabian and it's influence on our country's riding ponies: the grace, beauty and quality shine through . They are exceptionally intelligent and require careful treatment and understanding which enables the most incredible bond to be created between horse and rider. The Arabian is without doubt the most expressive and elegant of breeds, with a natural balance and grace which is simply captivating."
In the Ridden Pure bred Arabian of the Year section, Penny will be assessing the ride. Each of her exhibits will have stood champion at a qualifying show in order to earn their spot in the lineup, so each one should be set to give Penny a good ride. But what will she be looking for specifically? "I'm looking for softness , lightness, fluency and grace," she explained.
The Part Bred ponies that Penny will be assessing can be a combination of several breeds such as Arab, Welsh, Dartmoor, Connemara and New Forest. Again, Penny will be assessing performance, but this time it will be from the floor rather than from on board. "I will be assessing performance so again will look for fluency and balance as the pony moves through the different gaits.
"HOYS is the pinnacle of every rider's ambition and so preparation is key. Looking after the coat all year round, as well as regular physio, vet, dentist and farrier's vistis are all essential. Knowing your animal inside out is hugely important as you are asking them to compete in a very particular environment. Knowing how much warm up they need, how they deal with travelling, whether they are happy to stable overnight are all considerations.
"I always advise first time competitors to seek help from experienced people in the run up in order to make the experience as calm and enjoyable as possible. Every single combination has worked hard to earn their qualification and should enjoy every second of their time at the World's Greatest Horse Show."