These six patchy beauties each pulled off a win at Royal Windsor Horse Show and we think they're all utterly gorgeous!
Lauren Moore Williams' Longdon Blackjack [Grandad Jack] was awarded the SSADL senior ridden championship qualifying for the summer final at the Royal International Horse Show. The sixteen-year-old gelding has made a remarkable comeback to the ring having suffered a pelvis injury that was feared might spell and end to his showing days. "After a successful showing career, for the last four years Jack hasn't done a huge amount as he owes us nothing," said Lauren. "We've tried all kinds of things: dressage, fun rides, beach rides, show jumping – not that we're any good at that – but we started out Veteran showing journey last year". The pair won both the ridden and in-hand championship and qualified for the final at Bath and West last season on their one and only attempt. Jack is homeproduced by Lauren and her fiancé Josh. "He's quite literally our happy hacker. He is the most special horse in so many ways; he loves going to shows and lights up as soon as he walks into the ring."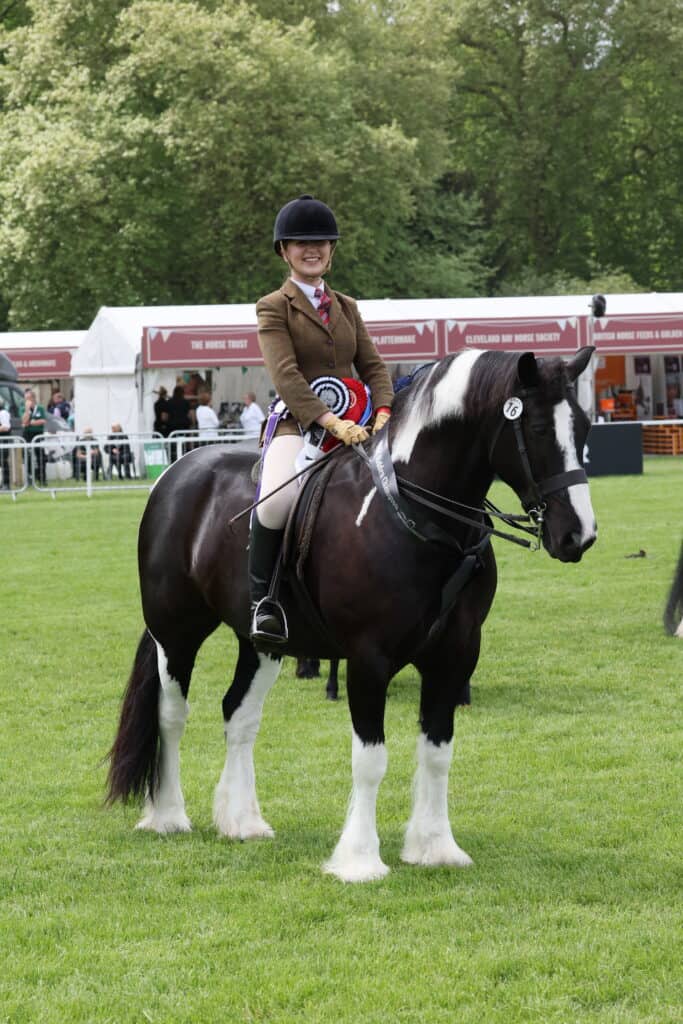 Vicky Smith and the uber consistent Bart topped the coloured non-native ridden horse class and the ridden championship as well as the very first class of the show, the working show horse class. Alan Marnie's 11-year-old is the reigning RIHS coloured ridden supreme, has a hattrick of HOYS wins to his tally, and had previously had four seconds at Windsor.
Jane Turnbull's homebred Burghwallis Crème De La Crème (Burghwallis Moonlight x Mccartney's Violet) won the ridden native, cob or traditional type pony class under Lucie Gordon Burgess. The eight-year-old mare is affectionately known as Precious and is clearly something of a delight for Lucie. Despite being in the 2021 HOYS and RIHS line-ups, Lucie explained that this was Precious' first "big win" as Covid meant she had her novice years disrupted, and it was also Lucie's first Windsor win. The pair also competed in the side saddle concours d'elegance class the following day and finished sixth in formidable company.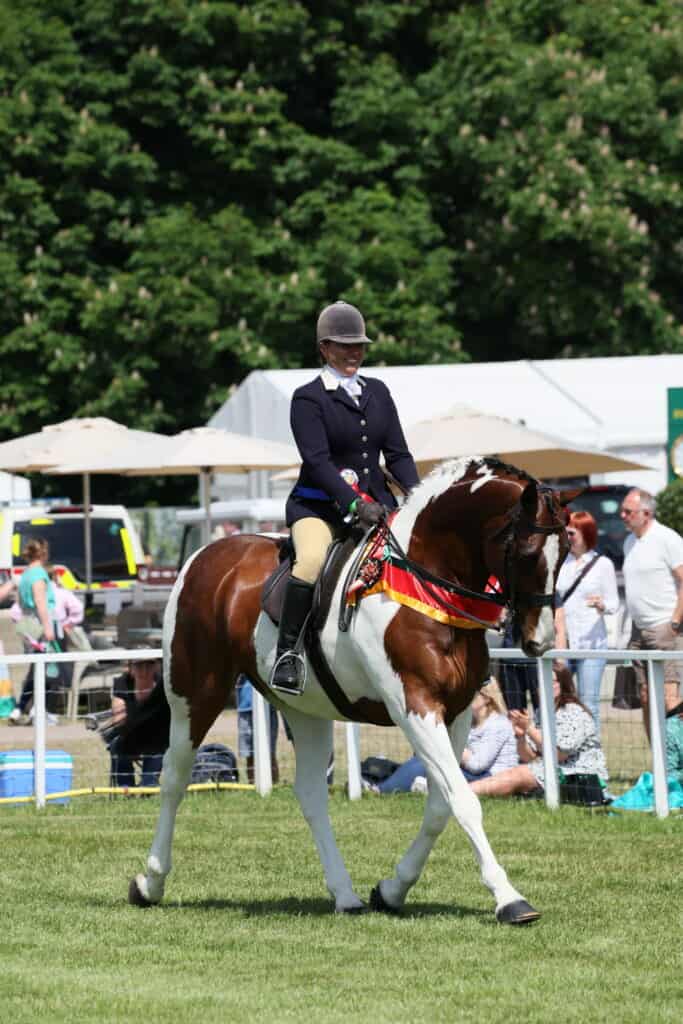 Tayla Lewis and her own Lostock Uptown Funk [Steve] had all the right moves for judges Jayne Purcell White and Vincent Seddon to take the ridden non-native pony class. Although just seven years old, Steve (Lostock Huntsman x Up-To-D) has had an incredible career already. He is the only horse or pony to have stood supreme in-hand at the CHAPS championships three times consecutively, shown by John Cutts, and Steve and Tayla also stood second on his first visit to HOYS in 2021 whilst still very low on milage in ridden classes.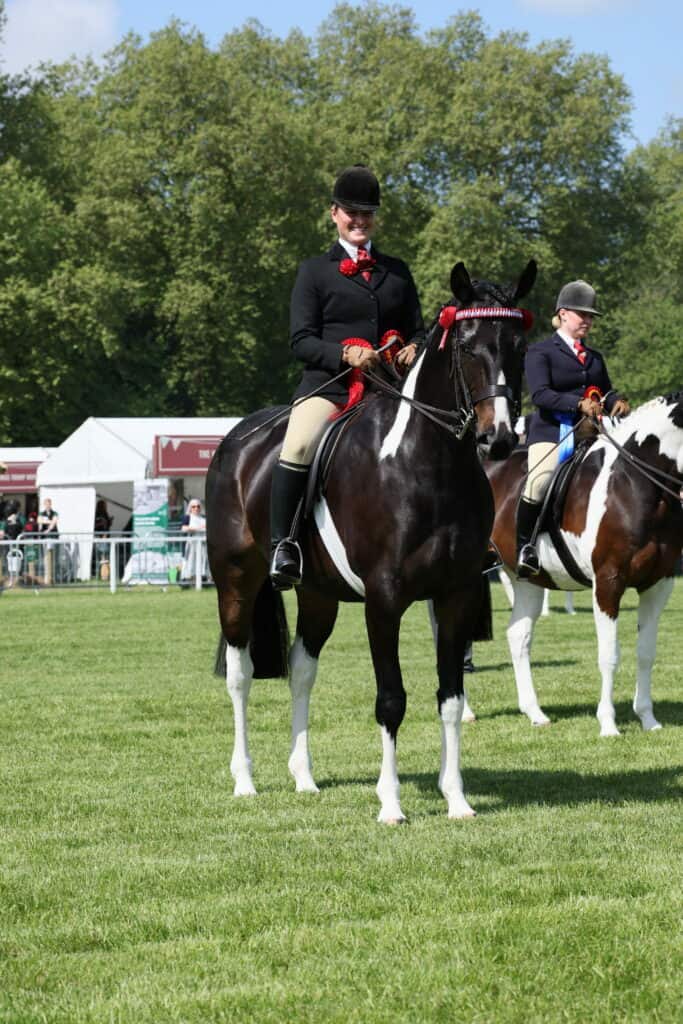 Orcarber Over the Rainbow and a delighted Emma Scott cut an impressive figure to head the native, cob and traditional type horse class. Owned by Emma's mum Lynn Scott, the upstanding six-year-old mare is in just her first season and is sure to be one to watch, having already qualified for RIHS early in the season.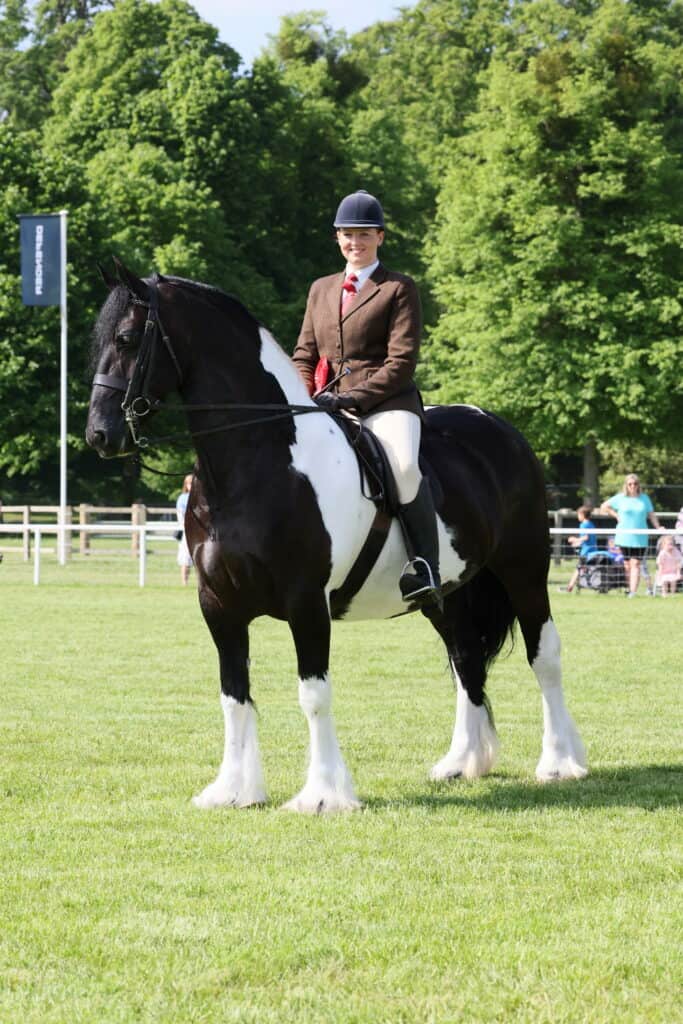 Courtney Baldwin and Adele Baldwin's nine-year-old Quaralia (Waypoint Quickfire x Romany Sensation) didn't let the foul weather dampen their spirits and made easy work of the testi