These five riders and horses have made a stylish return to the ring this spring…
Georgia Jumps Back In
Despite being bucked off a youngster and rupturing the ligaments in her ankle a week after HOYS last year and subsequent surgery this February, Georgia Darlington has had an impressive spring season with her string of working hunter ponies. She made her comeback a stylish one by claiming the RIHS intermediate working hunter class at BSPS Area 7 with Jara [Fiona] and the pair most recently looked a picture and were on excellent form to claim the Gold Cup championship at the BSPS winter championships.
Now that she is out of the 153cm class, Georgia has made the decision to move 16-year-old Lisa's Dream [Lisa] up into intermediate classes and will fit competing her around main contender Jara. Nevertheless, she also claimed the working hunter championship and booked her ticket to the RIHS on her season debut at Area 14.
Georgia also stood champion novice mountain and moorland working hunter pony at the BSPS winter championships with Joan Hayden's winner of the exceeding 143cm class, Connemara gelding, Shana Rebel.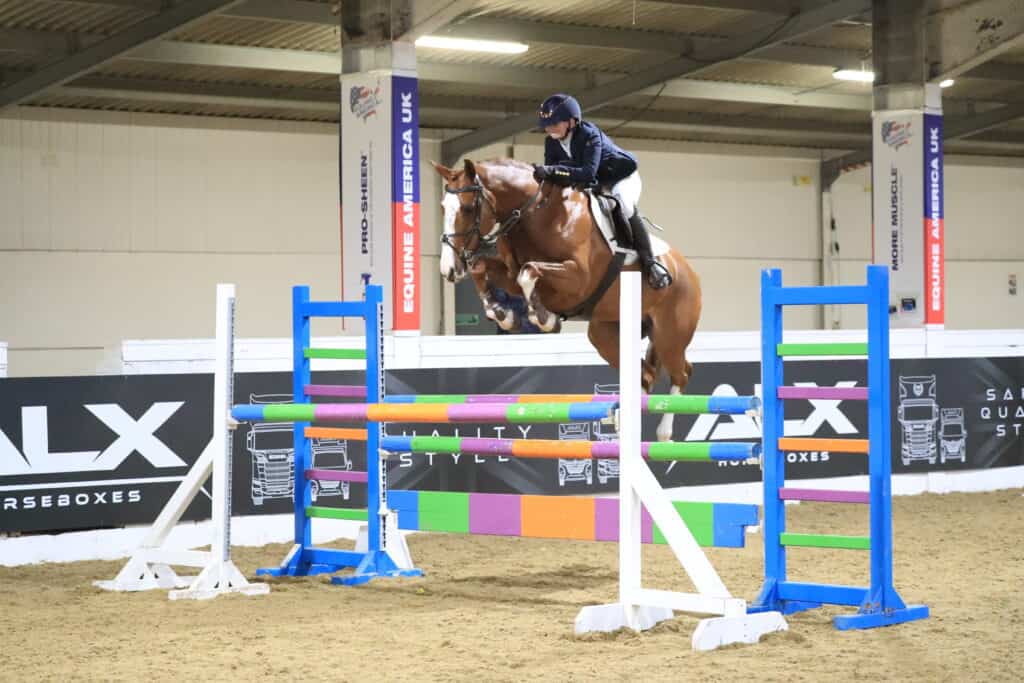 Photo credit: Equinational
A Firey Return to Form
Family barrister Anna White made a cracking comeback to the ring after a busy five-year break being mum to two pony-mad daughters, Harriet and Matilda alongside partner, Sarah. Anna and Firecrest C won both their RIHS small riding horse amateur riding horse classes on their debut together before going on to stand champion. They also won and stood amateur champions at North of England Spring Show.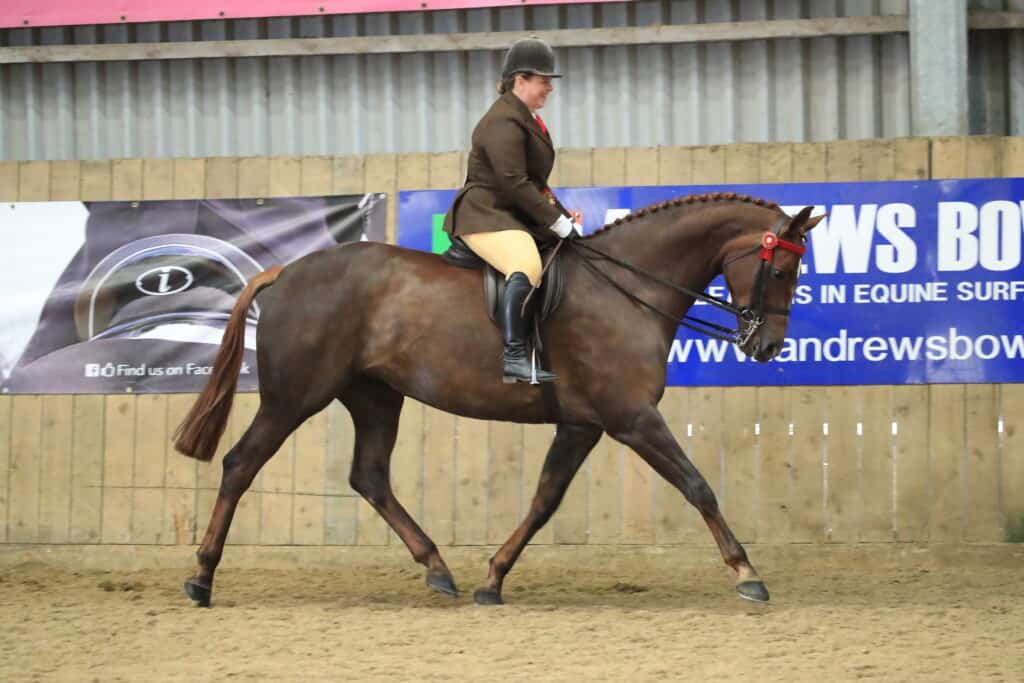 Photo credit: Spidge Photography
Alabama Back on Track
Ayrshire-based Susy Edwards rode David Edwards' Alabama [Albie] to win the 153cm novice show hunter pony and reserve champion at the BSPS Winter Championships. Five-year-old Albie suffered a stress fracture last year and needed six months out of work to recover. He is by the dressage stallion Hero, and out of a Connemara mare, is making a fine comeback after suffering a stress fracture. Albie was bought as a three-year-old from Danielle Heath in 2020 before being broken in and campaigned in a few novice shows in early 2021. However, he sadly went slightly unsound. Later investigations discovered that he had a stress fracture to his off-fore cannon bone. "It was the size of a matchstick," explained Susy. "It was a good prognosis as bones heal better than tendons or ligaments but this meant that he would be off for the entire summer, missing any chance to gain experience". He initially had three months of box rest followed by three months of living out to strengthen it. "He came back into work in October 21 and has – touch wood – never missed a beat since". Albie is produced by Caitlin Galbraith, and the team plan to keep him as a novice again this season have attended a handful of shows successfully so far this year, mainly in Scotland where he was novice champion at the BSPS Scotland Winter & Spring Show.
Congratulations to Albie and his team from Showing World!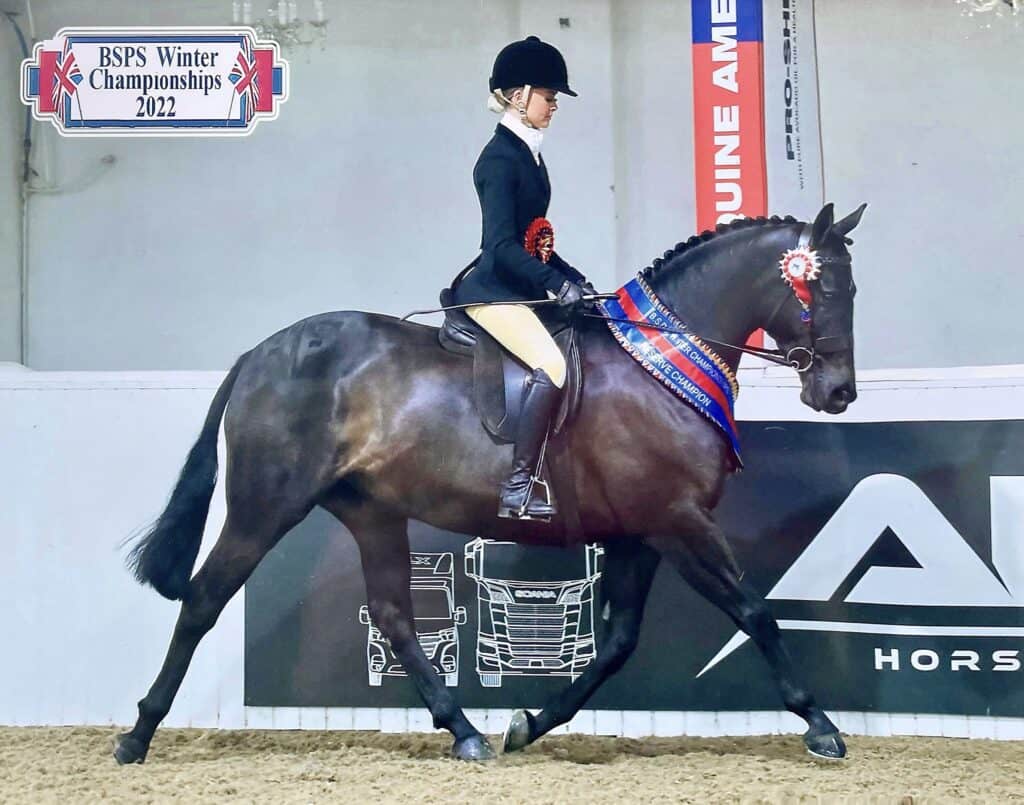 Photo credit: Equinational
Rachel's Return
Swansea-based senior nurse, Rachel Morgans and Rommano Anais Anais [Noo Noo] made their debut at BSPS Area 5 one to remember by picking up their RIHS ticket in the large riding horse class and taking reserve champion. Rachel has leased eight-year-old Noo Noo from Melanie Frith and Kathryn Pitts, and has her produced by Team Moore in Cheshire. Rachel showed in the pony ranks as a child, but hung up her showing boots aged 17 and had not competed for over twenty years ago.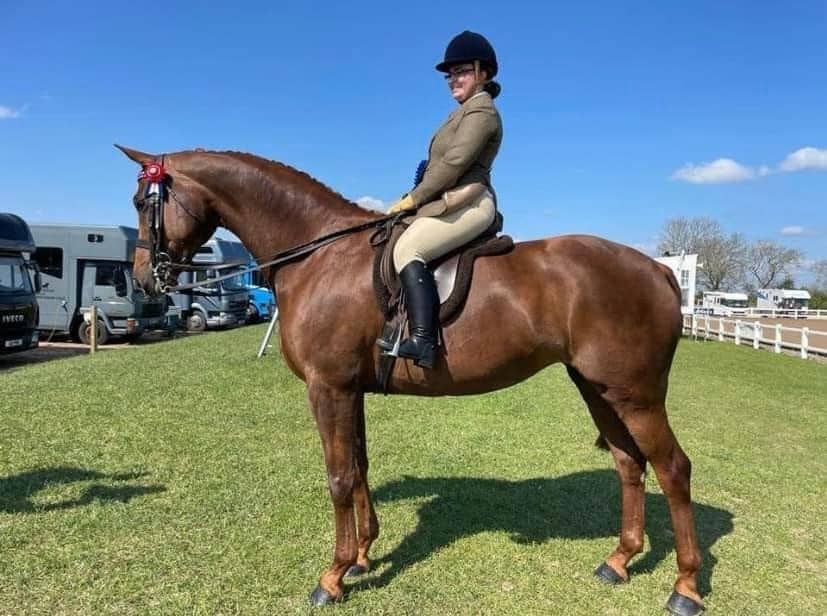 Photo credit: Team Moore
Dazzler Shines Again
Georgie Lewis Roberts was understandably delighted not only to have her 20-year-old Fell stallion, Waverhead Dazzler II [Possum] back out competing, but to also take the Pretty Polly championship and qualify for the RIHS at BSPS Area 6. Georgie discovered a sarcoid on Possum's tummy last autumn that was treated with Liverpool cream. However, a biopsy revealed cancer. Georgie explained: "This started a long road for us. They found the cancer in November, he then had chemotherapy cream and laser surgery, followed by more chemotherapy cream and injections, before yet another round of chemotherapy cream". Possum received "the OK" to return to competition just before BSPS Area 6, and it was his first show since all the treatments began. "He had his second canter in six months in the ring," said Georgie, who has owned Possum for nine years and purchased him shortly after losing her father. "He was a fab distraction to keep Mum and I leaving the house," said Georgie, "he helped me get through my degree and is the most amazing pony".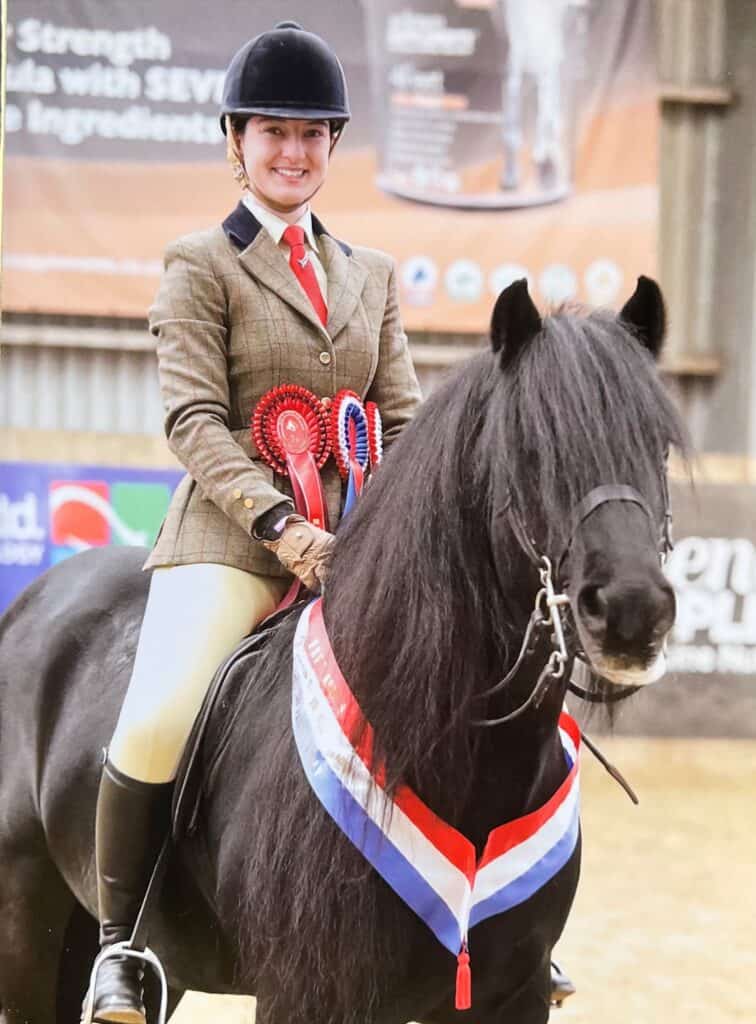 Photo credit: Spidge Photography
Congratulations all round from the Showing World team!
Don't forget to pick up a copy of the May Showing World to hear more news and stories from the showing community…! Visit: www.showingworldonline.co.uk/subscriptions/